ROMANTIC GETAWAY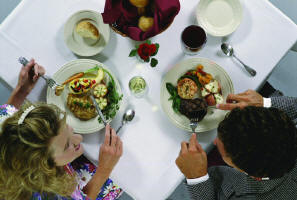 Enjoy a beautiful picturesque relaxing "Romantic Get Away" in our quiet, quaint, cedar cabins located along the Missouri river. Try our pan fried walleye or select a meal from our menu followed by a piece of our legendary Juneberry pie. For breakfast try one of our Juneberry pancakes!
The package includes:
Lunches and breakfasts for two
Two nights lodging, Bring your own bedroll and pillow.
Hike our Lewis and Clark interpretive trail
Kayak on beautiful Lake Sakakawea
$400 per couple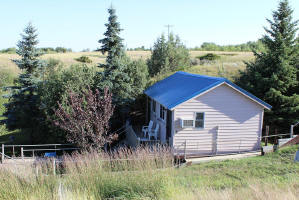 Cabins 3 & 4
Our cedar cabins are quiet and clean; located in a beautiful valley overlooking Lake Sakakawea. They are camping cabins equipped with refrigerator/freezer, toaster, coffee pot, and an air conditioner. Bring your own bedroll and pillow, towels, shampoo and personal items. All beds have nice mattresses. The cabins do not have kitchens or cooking utensils. You will enjoy the quaint country atmosphere, with our well trimmed, mowed lawns and beautiful flowers.
Thank you for considering Lund's Landing Marina & Lodge for your vacation plans.
We at Lund's strive for service and cleanliness, with a friendly smile.
Looking forward to meeting you.